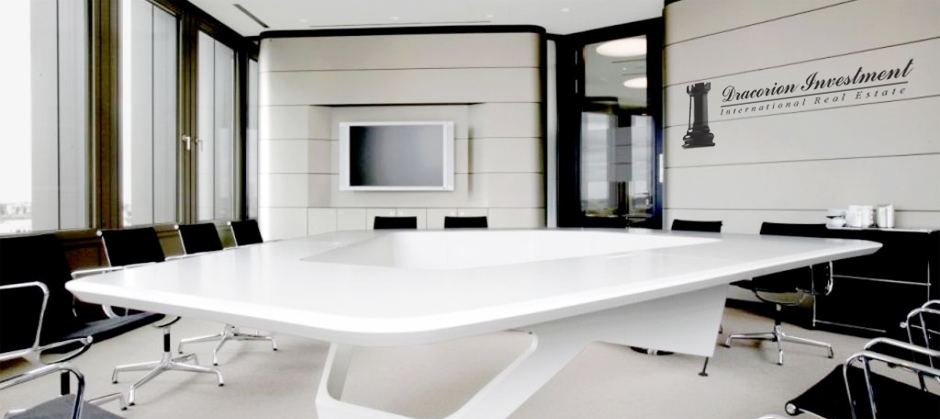 Who we are
Dracorion Investment is a Boutique Real Estate platform. Since 2004, we have been representing the interests of our clients; investors, developers and end users, with a differentiated approach. Operating in the Iberian Peninsula (Spain + Portugal) and are present in South America since 2011.
We provide services in the different segments of our sector: Retail, Commercial, Logistic, Residential and Hotels.
We are specialized in:
Sale of assets (Single Asset and Portfolios).
Elaboration of Sale & Lease-Back or Turnkey operations.
Tenant representation.
Feasibility and Market Studies.
Identification of Investment Opportunities
Our mission
Provide added value to our clients at each stage of the process, selecting the most suitable opportunities and negotiating the best conditions.
Our method
We rely on an extensive, detailed and differentiated analysis of the market. Our experience and ability to negotiate, together with our integrity and transparency guarantee the efficiency of all facets of the project.
Our knowledge is based on:
Objective and subjective elements of the various Markets and niches.
Study and classification of the Institutional and out of market offer.
Qualification of potential partners: Owners, Developers, Investors and others.
Search for the subjective elements that allow a better evaluation of the negotiating capacities of the parties involved.
Dracorion Investment is the only international consulting firm 100% free from conflict of interest.
Our network
Our network of multidisciplinary and trained professionals operates in most European countries, with a specialty in the Iberian Peninsula. We also have presence in the main capitals of Brazil.
We intend to accompany our clients and allow them clear access to the information needed for a better analysis.
Our vision
Professionalism.
Efficiency.
Innovation.
Strategic approach.
Long-term vision.
Our values
Ethics.
Integrity.
Motivation.
Trust.
Confidentiality.
Transparency.